Meadows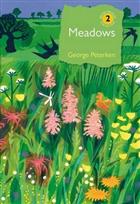 Description:
Second volume in a major new series on British natural history. Explores the history and ecology of the hay meadow. The author is one of our most respected ecologists. The book explores subjects such as the tradition of making hay, meadow flora, the loss and survival of meadows and the many ways in which writers and artists have related to meadows over the centuries
Other titles from the series : British Wildlife Collection
You may also like...