Natural History of the Crustacea. Vol. 6: Reproductive Biology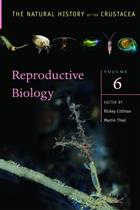 Description:
This is the sixth volume of a ten-volume series on The Natural History of the Crustacea. The volume synthesizes in nineteen chapters our current understanding of diverse topics in crustacean reproductive biology. In the first part of this book, the chapters address allocation strategies to reproduction, gamete production, brooding behavior, and other components of parental care in crustaceans. The second part of the volume centers on sexual systems in crustaceans. The third section of the volume covers crustacean mating systems and sexual selection. Reproductive Biology ends with three chapters covering diverse topics including reproductive rhythms, crustacean personality research, and record breaking crustaceans with respect to reproductive characters.
Other titles from the series : Natural History of the Crustacea
You may also like...