Naturalist's Guide to the Butterflies of Great Britain & Northern Europe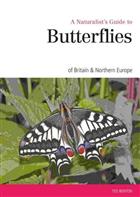 Description:
This easy-to-use, fully comprehensive identification guide to the 159 butterflies found in Britain, Ireland, Scandinavia, Belgium, Netherlands and the Baltics is perfect for amateur naturalists. High-quality photographs are accompanied by detailed species descriptions, which include common and scientific name, wingspan, distribution and habitat. The user-friendly introduction covers living with butterflies, anatomy, behaviour, enemies and friends, ecology, distribution and conservation.
Other titles from the series : Naturalist's Guides
You may also like...