Nature Conservation: A Review of the Conservation of Wildlife in Britain 1950-2001. (New Naturalist 91)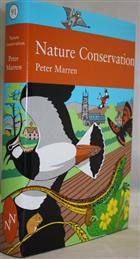 Description:
A comprehensive study of wildlife conservation in Britain, concentrating on the last 30 years and updating the celebrated volume "Nature Conservation in Britain" by L. Dudley-Stamp (vol. 49, 1969). Dust-jacket design by R. Gillmor.
Condition
In d/w (not price-clipped, no fading; in protective sleeve). A few small spots to top edge. Vg.
Other titles from the series : New Naturalist Main Series
You may also like...