Order out of Chaos: Linnaean Plant Names and their Types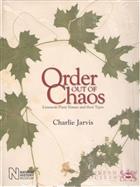 Description:
Major work from the Linnaean Plant Name Typfication Project - a comprehensive guide to the typifications of the plant names described by Carl Linnaeus (1707-1778). Provides a comprehensive catalogue listing each Linnaean name (and will include many new typifications) stating: place and date of publication; type specimen, typifier and place of typification; current name and explanatory notes, including reference to relevant literature. The book also contains detailed accounts both of Linnaeus' publications and those of other botanists that contributed to his understanding of plants. Significant plant collectors are enumerated, with examples listed of important specimens known in Linnaeus' and other herbaria.
You may also like...