Pioneers in West Africa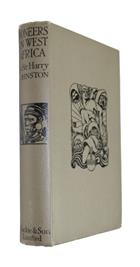 Description:
Undated early reissue (First published 1912). Accounts of early British explorers in West Africa, including Mungo Park, Dixon Denham, Hugh Clapperton, Richard and John Lander. A volume from 'The Pioneer Library'.
Condition
8vo, orig. cloth, light foxing to fore edge and prelims. Vg.
Other titles from the collection : Prof Jim Green
You may also like...