Searching for Butterflies in Southern Bulgaria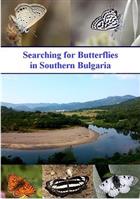 Description:
The second film in the series searching for butterflies in Europe takes you to Bulgaria in the far south east of the continent. The two discs show around 140 species of butterflies from the large enigmatic Camberwell Beauty and Poplar Admiral to the tiny Grass Jewel newly discovered in the far South West
You may also like...


Allison, J.D.; Carde, R.T. (Eds)
Price £62.00
Sargerson, J.
Price £15.00