Taschenlexikon der Wildbienen Mitteleuropas: Alle Arten im Porträt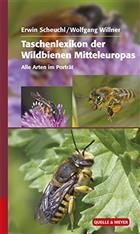 Description:
Text German. Field guide with information on all c. 850 species of wild bees found in central Europe, including nomenclature and systematics, identification, food sources, nest building, parasites, flight times and distribution. Colour photographs of most species supplement the text.
You may also like...