The Art of the First Fleet: Images of Nature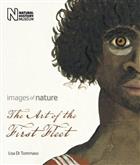 Description:
In 1788, nearly fifteen-hundred people on eleven sailing ships came ashore at Port Jackson in Australia after a gruelling eight month journey from England. This collection of vessels later became known as the First Fleet, and those who sailed in them were the community who established the first European colony in Australia. The Art of the First Fleet depicts the natural history of this extraordinary land, the people and culture of the local indigenous population and the events that marked these initial formative years. The collection, now housed in the Natural History Museum, provides an invaluable record of the wildlife and environment, people and events, as seen through the eyes of the colonists who laid the foundations for the European settlement of Australia.
Other titles from the series : Images of Nature
Click to view all titles in this series...

Magee, J.
Price £6.99
(Save £6.00)

Cooper, P.M.
Price £9.99
(Save £3.01)