The Dragonflies of Essex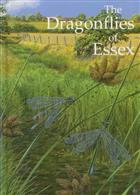 Description:
Status and distribution of Essex dragonflies. All resident species are illustrated; species accounts; chapters on dragonfly biology; 'Where to Watch in Essex'; history of dragonfly recording in the county.
Condition
As new.
Other titles from the series : Nature of Essex
Click to view all titles in this series...


You may also like...