The Flora of Sutton Park: National Nature Reserve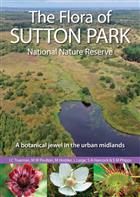 Description:
Sutton Park National Nature Reserve is a botanical jewel in the urban midlands supporting a treasure trove of botanical diversity.
At over 400 pages, this book includes chapters on the flowering plants, ferns, bryophytes, fungi and lichens from a team of local experts.
You may also like...