The Freshwater Microscopist. Pt 5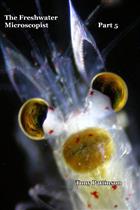 Description:
Part 5 of this popular series on the collection, observation, mounting, and imaging of freshwater organisms. The size of organisms discussed ranges from the huge (Triops) to bacteria, via tardigrades and water-mites. The development of a novel design of fluid mount is described. Heavily illustrated.
Other titles from the series : The Freshwater Microscopist
You may also like...