The Freshwater Microscopist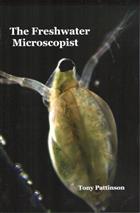 Description:
This book started life as a series of monthly articles for a US-based web newsletter. Here the scope and content has been much enlarged while retaining the informal style. Addresses the practical aspects of the hobby, rather than the specimens themselves, though plenty of examples are shown.
Other titles from the series : The Freshwater Microscopist
Click to view all titles in this series...

Pattinson, T.
Price £20.49
You may also like...