The Last Barbarians: The Discovery of the Source of the Mekong in Tibet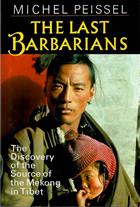 Description:
An account of a successful exploration to chart the origins of the Mekong River in Tibet. Also records the discovery the Riwoche horse, a species unknown to science that may prove to be the missing link in equine evolution
Condition
Vg in d/w.
Other titles from the collection : Prof Jim Green
You may also like...