The Lepidoptera of Israel. Volume 2: Noctuidae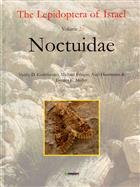 Description:
Text English. Second in a series covering all the 1,000+ species of larger moths found in Israel. This volume includes the 420 noctuid species currently recorded. Complete up-to-date information on taxonomy, distribution, habitat preferences, seasonal activity and host plant interactions
Other titles from the series : Series Faunistica
You may also like...