The Migration of Butterflies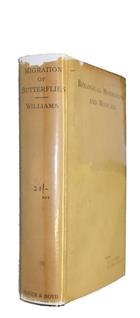 Description:
1st edition.
Condition
8vo, orig. cloth. Vg in d/w (chipped to extremities, torn with larger piece missing from upper edge of rear face; in protective sleeve). Light foxing to endpapers.
Other titles from the series : Biological Monographs and Manuals
Click to view all titles in this series...

Williams, C.B.
Price £40.00
You may also like...