Time Spans and Spacers: Moecular Phylogentic in the Cladophora Complex (Chlorophyta) from the Perspective of rDNA Gene and Spacer Sequences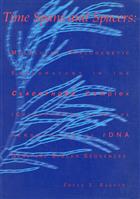 Description:
PhD. thesis, Rijksuniversiteit, Groningen.
Condition
Vg. From the library of Prof. Chris J Humphries with his signature to title page.
Other titles from the collection : Library of Prof. Chris Humphries
You may also like...