Tom Cringle's Log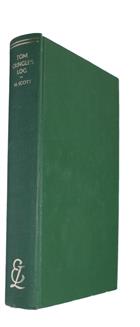 Description:
With an introduction by Richard Armstrong. Everyman's Library no. 710.
Michael Scott (1789 -1835) was a Scottish author and autobiographer, writing under the pseudonym Tom Cringle. This book was based on his frequent voyages to Jamaica. Scott's publications have been placed within a 'Glasgow School' of early nineteenth century Scottish novelists.
Condition
Sm. 8vo, orig. cloth. Vg.
Other titles from the series : Everymans Library
Click to view all titles in this series...

You may also like...