A Vascular Plant Red List for England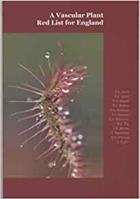 Description:
This vascular plant Red List for England presents for the first time a comprehensive and objective assessment of threat, using globally recognised IUCN categories and criteria, for over 1800 native and archaeophyte species found in the region.
Condition
Fine. From the library of Trevor James (1947-2020), Hertfordshire naturalist and coleopterist, with his bookplate.
Other titles from the collection : Library of Trevor James (1947-2020)
You may also like...