African Queens and their Kin: a Darwinian Odyssey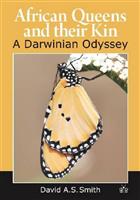 Description:
The African Queen, Danaus chrysippus, is one of the world's commonest butterflies, principally in Africa and Asia. This book looks at its lifecycle and ecology, behaviour, genetics, host preferences, parasites and migration, and especially its phylogeny and evolution. A monumental and detailed study.
You may also like...