Argulidae and Caligidae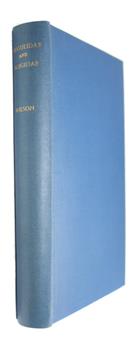 Description:
A collection of 5 papers on North American parasitic Copepoda of the families Argulidae and Caligidae from the Proceedings of the United States National Museum.
Condition
5 papers bound together, 8vo, buckram. Ink stamps to verso of plates.
Other titles from the collection : Prof Jim Green
You may also like...