Biogeographical Evolution of the Malay Archipelago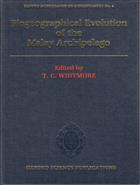 Description:
Oxford Monographs on Biogeography In this book, twelve specialists present current views on the biogeographical history of the region between Asia and Australia.
Condition
Vg. From the library of Prof. J. Green with his name to endpaper.
Other titles from the collection : Prof Jim Green
You may also like...