Biological Relationships Between Africa and South America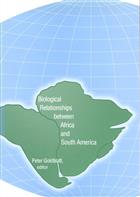 Description:
This new book examines the separation and subsequent history of the two continents, and the evolution of their flora and fauna. Chapters review the tectonic history, the paleobotanical and paleozoological fossil data, and comparisons of ecosystems, communities and climates.
Condition
Vg in d/w. From the library of Prof. J. Green (1928-2016) with his name to endpaper.
Other titles from the collection : Prof Jim Green
You may also like...