Der Malawi-See und seine Fische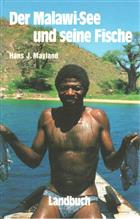 Description:
Text German. A guide to the fishes of Lake Malawi. Pt I: Biotop Malawi-See; Pt II: Die Fische in ihre Lebensraum; Pt III: Fische aus dem Malawi-See im Aquarium.
Condition
Owner's name to half-title. Vg.
Other titles from the collection : Prof Jim Green
You may also like...