Eagle Days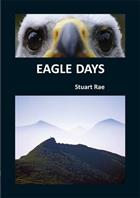 Description:
This book is based on many years of experience with eagles. It was written by bringing together Stuarts diary and field notes, along with his photographs, thus providing a complete description of eagles, their behaviour and ecology. Stuart is a founder member of the North East Raptor Study Group-the first to be set up in the country. Stuart has worked with Jeff Watson and Keith Brockie, and more recently with Mike McGrady.
Other titles from the series : Wildlife and People
Click to view all titles in this series...
Nelson, B.; Busby, J. (Illustrator)
Price £20.00


Smith, H.; Tilmouth, S.
Price £15.00
You may also like...