On the Rocks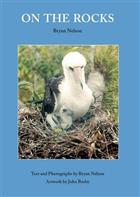 Description:
"Seabirds and islands, an addictive mix, have dominated my life. Ailsa Craig and its gannets started the rot more than 60 years ago leading via a tortuous route to the Bass Rock, Christmas Island, Cape Kidnappers and other remote seabird haunts. This journey was eased by a St Andrews University degree in Zoology and Oxford D Phil under Niko Tinbergen and Mike Cullen which helped my appointment as Lecturer, later Reader, in Zoology at Aberdeen University. I have been very lucky, thanks to gannets. I should mention, also, the Scottish Seabird Centre with which I have been involved as a Director since its inception".
Other titles from the series : Wildlife and People
Click to view all titles in this series...



Smith, H.; Tilmouth, S.
Price £15.00
You may also like...