Fossil Insects of the Purbeck Limestone Group of southern England: Palaeoentomology from the Dawn of the Cretaceous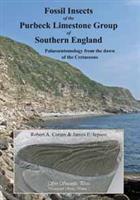 Description:
The basal Cretaceous Purbeck Limestone Group of southern England is one of the most productive fossil insect deposits in Britain. Thousands of specimens have been collected from exposures in Dorset and Wiltshire, particularly the coastal Purbeck type locality of Durlston Bay. Seventeen orders of insects have been recorded, and several hundred species described, with many still awaiting study. This monograph brings together research which spans over 150 years and provides an up-to-date account of our knowledge of the Purbeck insect fauna. The geological setting of the Purbeck Limestone Group is discussed, along with the palaeoenvironments in which the insects lived and the factors that affected their preservation. A complete annotated and fully referenced systematic list of both described and recorded fossil insects from the Purbeck is included and illustrated with photographs and drawings throughout. A section on palaeoecology provides an insight into how these insects lived, based on detailed examinations of both the terrestrial and aquatic palaeoenvironments. Information on habitat preferences, feeding strategies and predator/prey relationships are interpreted from the fossil insects and other organisms found within the Purbeck rocks. The utility of the aquatic insects as palaeosalinity indicators is also discussed. This book is a comprehensive guide to an important insect fauna that lived just prior to the radiation of flowering plants and should be of interest to both amateur and professional entomologists and palaeontologists
Other titles from the series : Siri Monograph Series
You may also like...