Gramineas de Bolivia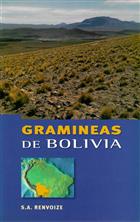 Description:
Text Spanish with Introduction in English. Provides descriptions and keys for Bolivia's 740 grass species. 80% are illustrated.
Condition
Fine. From the library of Prof. J. Green (1928-2016) with his signature to endpaper.
Other titles from the collection : Prof Jim Green
You may also like...