Hemiptera: Sternorrhyncha - Aphidina, Vol. 1 Fauna Helvetica 8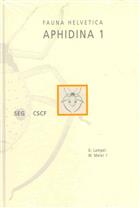 Description:
Text German/French. 476 aphid species are known from Switzerland, 320 belong to the family Aphididae, the remainder divided between 12 smaller families. This volume contains all the smaller families. Identification keys, distribution maps
Other titles from the series : Fauna Helvetica
You may also like...