Lobster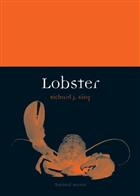 Description:
An essential read for anyone with an appetite for the world's best-known and most delicious crustacean. In this carefully researched and highly readable account for both the scholar and the more casual reader, King travels from Hawaii to Maine, and from Scotland to Western Australia, to describe the human connection with the lobster, from ocean bottom to buttery plate.
Other titles from the series : Animal Series
You may also like...