Marine Rotifera (Fauna d'Italia 50)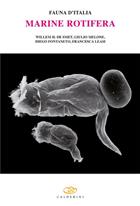 Description:
Text Italian. Rotifers are part of the meiofauna, that is, the set of metazoans that inhabit marine and freshwater sediments. Of microscopic size, they are organisms that play a fundamental role in the processes of the marine ecosystem linked to the nutrient cycle, mineralization and transport of sediments. Despite their ecological importance, they have been little investigated for the taxonomic difficulties they present and the scientific literature has always been small. To this remedy this volume that is all known Italian species, with up-to-date distribution data and which clearly identifies the various species present in our seas with illustrations and drawings and which will allow marine ecological and specialists and non-specialists to work on the ecological monitoring of waters in the future.
Other titles from the series : Fauna d'Italia
You may also like...