Nordic Lichen Flora. Vol. 2: Physciaceae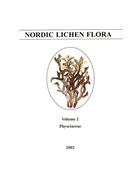 Description:
Text English. The second volume of Nordic Lichen flora comprises the group Physciaceae. This group also contains many environmentally important indicator species
Other titles from the series : Nordic Lichen Flora
Click to view all titles in this series...

Athi, T.; Stenros, S.; Moberg, R. (Eds)
Price £34.95
You may also like...