On British Wild Flowers considered in relation to Insects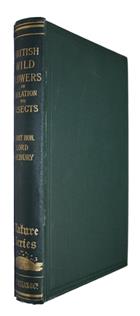 Description:
8th impression (first published 1875).
Condition
Sm. 8vo, orig. cloth, gt. Ocassional pencil underlining to text. Vg. From the library of coleopterist, Guillaume De Rougemont, with his book plate.
Other titles from the series : Nature Series
You may also like...