Ontogeny and Phylogeny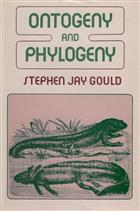 Description:
Third printing (first published 1977). The author's first book. Stephen Jay Gould (1941-2002) was one of the leading evolutionary biologists of the 20th century.
Condition
Vg in d/w. From the library of Prof. J. Green (1928-2016) with his name to endpaper.
Other titles from the collection : Prof Jim Green
You may also like...