Opredelitel' Presnovodnykh bespozvonochnykh Rossii i sopredel'nykh Territorii (Key to freshwater invertebrates of Russia and adjacent lands) Tom 2: Rakoobraznye (Crustacea)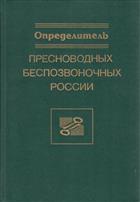 Description:
Text Russian. Keys to the identification of freshwater Crustacea of Russia.
Condition
Vg. From the library of Prof. J. Green (1928-2016), inscribed to him from the primary author, V.R. Alekseev.
Other titles from the collection : Prof Jim Green
You may also like...