Woodland Management for Butterflies and Moths: A best practice guide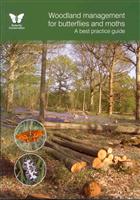 Description:
Aimed at landowners and land management professionals. Information needed to implement effective woodland management for wildlife, focusing on the requirements of woodland butterflies and moths. Includes key principles of woodland management for biodiversity, with up-to-date management advice in species-specific pages with threats, requirements and management advice for key declining species
You may also like...