De Nederlandse boorvliegen (Tephritidae)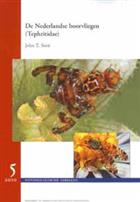 Description:
Text Dutch. Illustrated key to the fruit flies of North-western Europe. All 83 Dutch species plus an additional 20 species, this key covers all species known from the Netherlands, Belgium, Luxemburg, Great Britain and adjacent parts of Germany and France. Illustrated by colour photos, paintings and line drawings. Wing patterns are illustrated on 11 colour plates. Species accounts summarise the knowledge on identification, biology and distribution.
Other titles from the series : Entomologische Tabellen
You may also like...